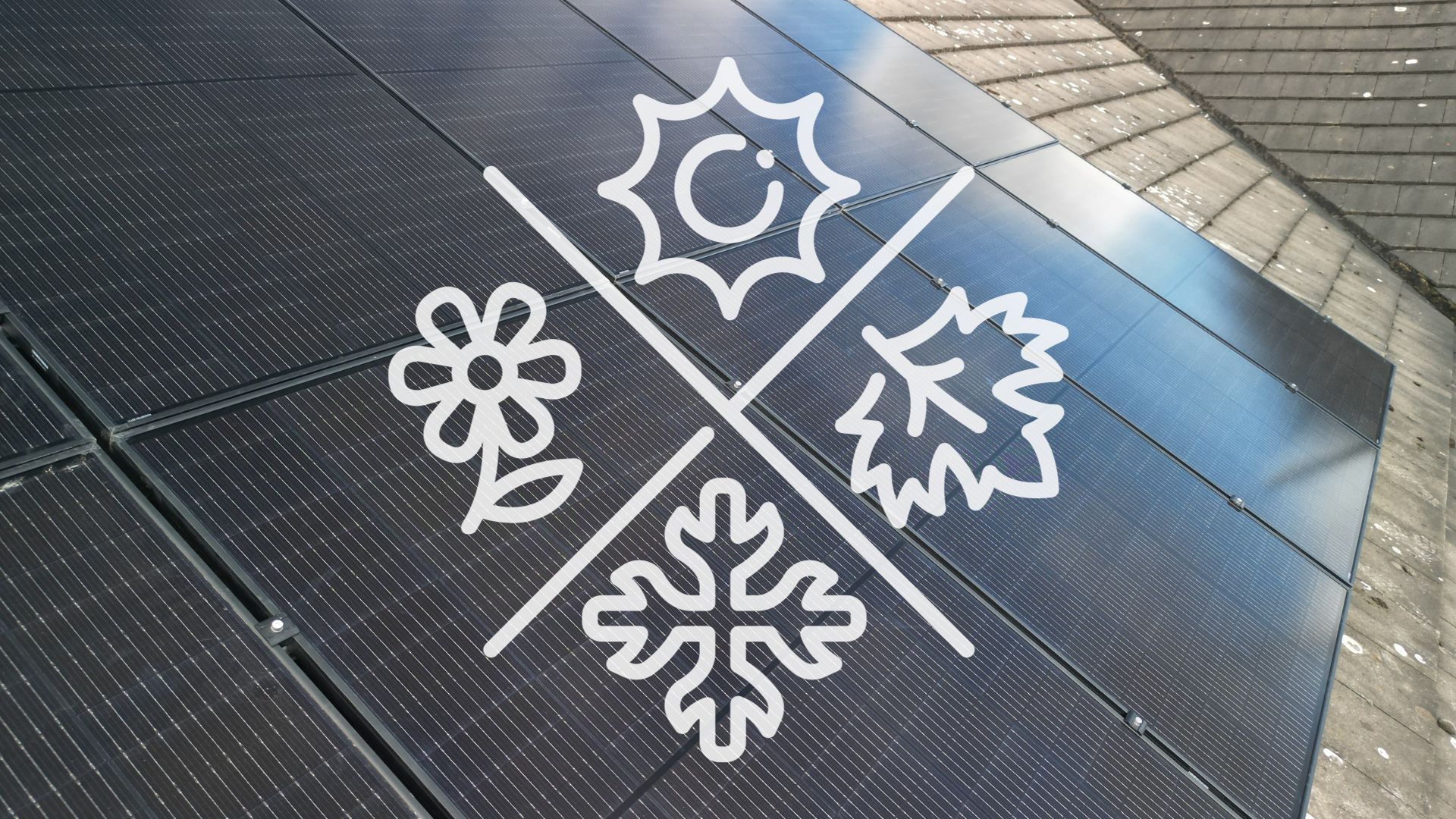 Before diving into the seasonal efficiency of solar panels, a common question among potential solar panel users is: do solar panels work all year round? In this blog post, we will debunk myths and provide a comprehensive understanding of solar energy efficiency throughout the year.
It's crucial to understand how solar panels work before deciding to go forward with an installation. Solar panels use photovoltaic (PV) cells to convert sunlight into electricity. This process doesn't rely on heat but on the intensity of sunlight, meaning they can generate electricity even on cloudy days or during winter months when temperatures drop.
Solar Panels in Different Seasons
Spring and Summer: Solar panels are exceptionally efficient during spring and summer. Longer daylight hours and higher sun angles provide ample sunlight for maximum energy production.
Autumn: As fall approaches, the days become shorter, and the sun's angle decreases. While solar panels are slightly less efficient than in summer, they can still generate a significant amount of electricity due to the generally clear weather.
Winter: Winter days are shorter, and the sun sits lower in the sky. Additionally, snow and ice can cover panels, temporarily reducing efficiency. However, this doesn't mean solar panels stop working entirely. Modern solar panels are designed to be durable and can still generate power, albeit at a reduced rate, even in winter months. Additionally, installing a solar panel battery stores generated electricity throughout the winter months, helping to further increase the efficiency of your solar panels.
Factors Affecting Solar Panel Efficiency
Sunlight Intensity: While panels can generate electricity in diffused light, direct sunlight is more efficient.
Temperature: Surprisingly, very high temperatures can reduce solar panel efficiency. Most panels operate more efficiently in cooler conditions such as the climate in the UK.
Tilt and Orientation: The angle of solar panels and their orientation towards the sun affect their efficiency. Proper installation via renewable energy experts can maximize energy production.
Technological Advancements: Ongoing advancements in solar technology continue to improve efficiency, making modern panels more productive than ever.
Conclusion : All Year Round Solar
In conclusion, while the efficiency of solar panels can vary throughout the year due to changing seasons and weather conditions, they do work all year round. With proper installation, maintenance, and understanding of the local climate, solar panels can provide a reliable source of renewable energy regardless of the season. As technology advances, we can expect even greater efficiency, making solar energy an increasingly viable solution for a sustainable future.